Dr. Betsy Swenby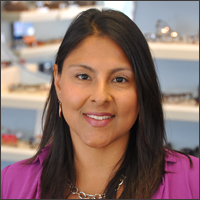 Dr. Betsy Swenby is a residency trained, Board Certified Optometrist. She was born & raised in Westchester County, NY. She graduated from Fordham University in Bronx, NY and The New England College of Optometry in Boston, MA. After graduation, she completed a one-year residency in primary care and ocular disease at The Veteran's Administration Hospital in Boston
Dr. Swenby was born to first-generation parents who instilled in her a strong work ethic, a compassionate spirit and an entrepreneurial drive. After graduating Fordham, Dr. Swenby worked with inner-city youth in The Bronx. She credits these students with her decision to pursue higher education and a career in helping others. She felt a strong obligation to give back to society and hopefully serve as a role model to other minorities, especially women of color.
Dr. Swenby's favorite part about being an optometrist is the connections she makes with her patients. It is not uncommon for patients to share things with her during an examination which may not seem relevant but which affect the person as a whole. Being a good listener who helps people feel comfortable is a privilege she does not take lightly. Treating the whole person is what she believes has made a difference in her practice.
Dr. Swenby has fond memories of spending summers in Madison, CT with her cousins. When it was time to choose a home and an area to practice, Connecticut's shoreline was a natural choice. Today, Dr. Swenby, her husband and business partner, Dr. Christian Swenby, and their daughter Elizabeth live in Madison.