Dr. Betsy Swenby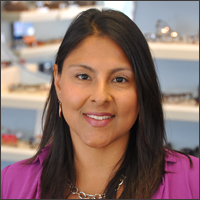 Dr. Betsy Swenby was born and raised in Westchester County New York. She graduated from Fordham University in the Bronx, New York and The New England College of Optometry in Boston, Massachusetts.
Dr. Swenby says that her favorite part of being an Optometrist is the personal connections that she makes with her patients. It is not uncommon that during an eye examination people will often share things with her that may not seem directly relevant to the eye examination, but which affects the person as a whole. Dr. Swenby first experienced this connection with her patients during her residency at the VA Hospital in Boston. Being an Optometrist and moreover, a good listener who makes people feel comfortable enough to share a part of themselves with her is a privilege she does not take lightly. Treating the person as a whole and not just their eyes is what she believes has made a difference in her practice.
Dr. Swenby first fell in love with the shoreline as a child while visiting her cousins who lived in Madison. She now lives in Madison with her husband Christian who is also an Optometrist, her daughter Elizabeth and their dog, Lola.